Obagi skin care
Obagi single products from £70 including consultation
Obagi nu-derm system from £290
Duration: from 20 minutes
Comfort: painless
Recovery time: None required
Average length of results: 12 – 18 months
Unlike traditional skin care products that only treat problems on the surface of your skin, the Obagi Skin Health Restoration System works at the cellular level. The Obagi Skin Health Restoration System helps to correct surface discoloration, blemishes, and stimulate cell renewal to bring back the glow and softness of healthy, younger-looking skin.
---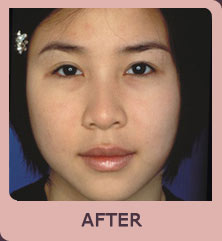 ---
---
What is Obagi Skin Care?
Obagi is one of the most recognized names globally in skin health care and the preferred choice of Physicians around the world for prescription-strength product lines that transform skin.
Your face is a major part of your identity. So, facial skin care should be a major part of the skin care treatment.
Because the Obagi® Systems and Products contain prescription-strength formulations, the systems are only available through physicians, primarily dermatologists, plastic surgeons, medical spas and other skin care and medical specialists.  Your Practioner will discuss a suitable routine tailored to your personal needs.
Obagi Skin Care
Obagi Skin Care uses products which, when used together in a treatment system, can produce substantial improvements in many of skin related conditions, such as:
Pre-Cancerous Lesions
Uneven Pigmentation
Unsightly Blemishes
Sun Damaged Skin
Some Fine Wrinkles
Photoaged Skin
Age Spots
Acne
---
---
Obagi Nu-Derm System accelerates cellular turnover for skin with moderate to severe sun damage. Obagi NuDerm is a proven treatment designed to provide a tighter, smoother, healthier, younger looking skin regardless of age, color, skin type, sex, and ethnic background.
Obagi-C Rx System is for brighter, Photolumines skin with mild to moderate sun damage.
Obagi Professional-C Serum uses advanced scientific formulas developed and tested by leading Vitamin C experts. Obagi Professional-C Serums offer maximum daily antioxidant protection and greater penetration than other Vitamin C products. The greater the penetration, the greater the antioxidant benefit to your skin.
Obagi CLENZIderm M.D.TM is an Rx-strength treatment that instantly penetrates the pores and begins reducing acne below the skin's surface.
Obagi ELASTIderm ™ is clinically proven to help reduce visible fine lines and wrinkles by helping to build collagen and restore elastin by up to 46%.
Expertise
All consultations and treatments are performed by a friendly knowledgeable specialist Nurse Prescriber with a wealth of experience.